Electrical Contractor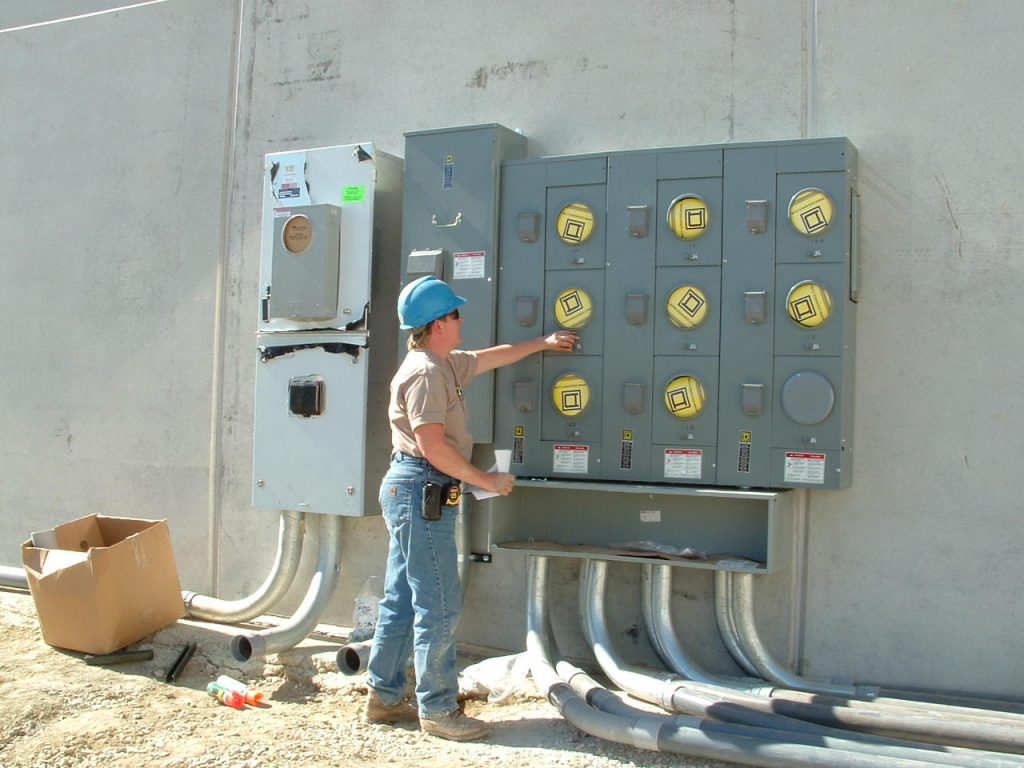 Since 1976, Mustang Construction electrical contractors have performed quality commercial work at competitive prices throughout the Northwest and Southwest suburbs. Mustang Construction is a union qualified and trained electrical contractor with top-notch equipment and an excellent safety record. No job is too big or small for us to perform for your company. We can estimate and complete any commercial jobs, from installing outlets and light fixtures, to designing and completing tenant buildouts, renovations, and new facilities.
While Mustang Construction acts as the general contractor for all types of projects, our in-house electrical department manages the electrical requirements. Our staff of electricians can estimate your job simply by looking at your blueprints or by visiting your current location. Our promise is to communicate and work through the job with you. Mustang's knowledgeable staff can guide you through complex electrical jobs such as service upgrades, new service installation, and/or tenant buildouts. We will also work with the municipality through the permit and inspection process and troubleshoot any challenges that come along.
If you are proposing relocation, Mustang Construction can analyze your future electrical requirements by visiting your facility and assessing its equipment. Mustang Construction can give fixture specifications, provide direct equipment connections, research problems and complete the job on your schedule.